Your Ticket to Rio
Every traveler would love to cut down on airfares, especially when it comes to vacationing in another country. If the allure of the beaches has made you set sight on Brazil for your next vacation, you may want to travel to more than a few places to experience everything that Brazil has to offer. Flying within Brazil can be expensive and it may leave you with less money to splurge on shopping and even compromise on accommodation.However, TAM and Gol - the two major Brazilian carriers - offer air passes at a discounted rate, so you can end up saving a considerable amount of money as well as time in travelling. To get a quote on your airfare to Brazil, we suggest you shop around or contact our Airfare Desk. With contracted rates with all major airlines RIO.com airfare Helpdesk will most probably provide you with the best fare for your
Ticket to Rio.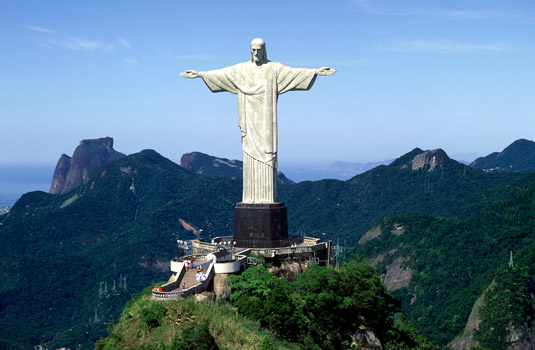 Travel around Brazil in Luxury
TAM air passes are available for foreigners and Brazilians residing abroad. These passes are required to be purchased in your home country, so make sure you get in touch with our
Airfare Help Desk
once you have purchased your international round trip ticket. There are plenty of hotspots in Brazil, which is why TAM offers discounted airfares for up to 9 destinations on a single pass. The minimum is for four cities and comes at a price of around US $600's. You are welcome to add on destinations for a fee of around US $100 per city.
Flying Around South America on a Budget
South America is home to many beautiful countries where airfares tend to be a bit high. Argentina, Ecuador, Bolivia, Chile and Venezuela, are just a few cities that lure travelers from all over the globe. To fly to these destinations at half the normal cost, a South America Pass is just what you need. Airlines such as TAM and LAN have a range of domestic flights to major South American cities, at affordable rates. All you need is proof of your international round trip ticket in order to
purchase an air pass
. Your kids above 3 years of age can travel at a 33% discount, so you do end up saving quite a bit on your
air ticket to Rio de Janeiro.
It's Carnival Time
Enjoy specials deals for Rio Carnival 2020