Like a Native
Follow the footsteps of the
cariocas
in Rio and chances are you won't want to return home, ever. A taste of their lifestyle is enough to keep you coming back for more. Their love for food, music, dance and a laid back lifestyle is what makes Rio's
nightlife
worthwhile. Unquestionably, some of their habits are bound to rub off onto you.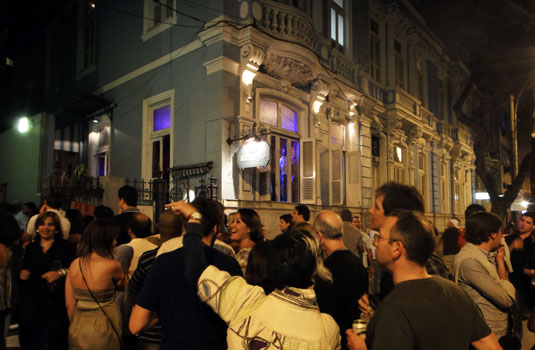 Live life Carioca style
Cariocas love their
Havaianas
, so make sure you buy a pair and wear them proudly at the beach or anywhere you go. Your day must begin
at the beach
if you are to start the day like a carioca, especially on the weekends. There's
Ipanema
,
Copacabana
and Leblon where everyone hangs out to sunbathe,
surf
, laze around, or juggle
soccer
balls. Speaking of soccer, do take time off to visit the
Maracana Stadium
for a local game of soccer, or futebol, as the locals call it.
Eclectic Gastronomy
You cannot escape putting on a few extra pounds in Rio de Janeiro, although you may encounter some of the most beautiful beach bodies on the sands. Juice bars are available at almost every corner. The country has some of the most delicious fruits that you ought to try out at these bars. Food carts roll along the beach throughout the day and night, so you can have a variety of dishes all cooked under your watchful eyes. Then there are some of the
finest restaurants
that serve traditional
Brazilian cuisine
that includes
feijoada
as well.
"mais uma," One more for the road
When the sun sets on Rio, caricoas step out to have a good time at a plethora of pubs, bars,
nightclubs and restaurants
that dot the city's skyline and beachfront.
Lapa
is the place where cariocas show off their dance steps at samba clubs in the neighborhood. Along the way, you can pick up a couple of beers from carts that are converted into temporary booze carts. On a rear, rainy day,
Botequins
are the place to hang out for a drink. When you want a refill, say "mais uma," and the waiter will bring you one. You may need to use that term more than a few times.
It's Carnival Time
Enjoy specials deals for Rio Carnival 2020