Do's and Don'ts
Why is so important to take good care of your costume at all time?
The thrill of parading in a beautiful costume to the pulsating beats of the samba is undoubtedly unparalleled. Costumes are an integral part of the Samba Parade at the Sambadrome. Apart from the judges, the president of each wing of the samba school keeps a close watch on each participant's costumes. A missing feather or damaged costume can cost the team dearly, which is why you need to take utmost care of your costume before and during the parade no matter how little or how much of your body it covers.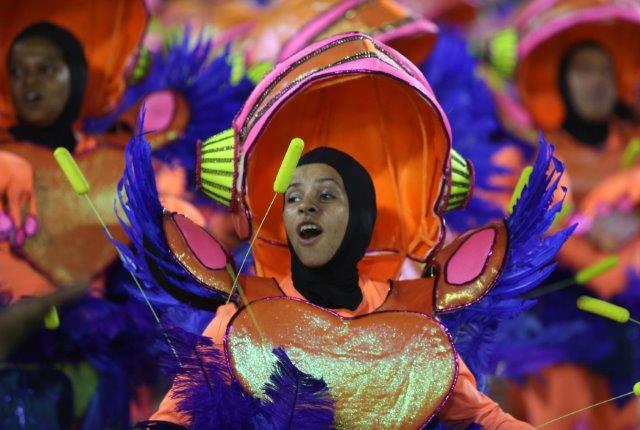 Get the right fitIn order to participate in the parade you will need to purchase your costume in advance. To begin with you need to ensure that you give in the right measurements including your shoe size so that you don't end up being disappointed. If your costume is too tight it will restrict your movement and if it is too loose it might impede your dancing. You want a perfect fit so you will feel comfortable and be able to generate that feeling of harmony and excitement all through the parade. Remember the school is counting on you to help increase its score.
Rio Carnival Best Deals. Check them out!
CARNIVAL PARADE TICKETS | BALL TICKETS | HOTEL PACKAGES
Reporting on time
As part of a samba school, attending one rehearsal is essential so that you learn to march in unison with the rest of the wing. Remember, your school earns points for a number of criteria including costumes and marching. Your first responsibility is to reach the Sambadrome two hours before your school's parading time in your costume. Briefings begin two hours before and the president of your wing will want to make sure your costume is set to perfection.
The Sambadrome does not have any changing rooms so you will have to wear your costume right from the beginning. If friends or family are accompanying you then you could have them keep a change of clothes. More than that, they will need to carry a camera so that you can take home some of the most memorable moments of your life. If you have no one to carry your belongings then take as little as possible to the Sambadrome. Take your passport copy and sufficient cash and hide it somewhere safe under your costume. Keep in mind you are not allowed to take pictures during the parade. But do take your camera to get some shots during the warm up.Taking care of your costumeYour costume is a vital part of the parade. It is also your ticket to enter the parade. Take care of your costume so it is in perfect condition for the parade. This will help your school earn points.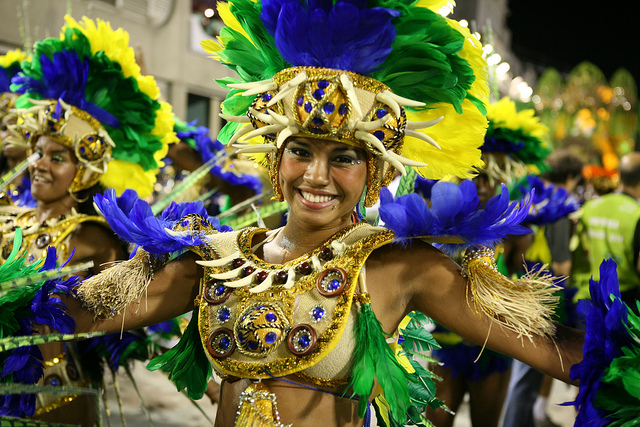 Before you reach the Sambadrome make sure you don't lose any part of your costume, or your wing president will not allow you participate or else the team will lose points. Don't let your enthusiasm get the better of you and wear your costume prior to the parade. This will help keep your costume in perfect condition. In addition, never wear the costume of your samba school at another school's parade. Schools are proud of their tradition and honor each other's costumes as well. Once the parade is over there is no stopping you from wearing the costume to a Carnival Ball or anywhere else.Considering the amount of fun and excitement you will have at the Carnival, you may want to preserve your costume forever. Do not worry if you do not know how to dance the Samba. It can be quite challenging to learn and is not required for the parade. Actually it is better not to know how to dance Samba so you do not interrupt the progression of the school in the parade. If your school is lucky enough to be in the top 6 you will be able to participate in the Champions Parade! Therefore keep you costume safe and clean in case you have to dance the following Saturday after the Carnival.
More comfort and more options for you to enjoy Rio Carnival at the Sambadrome
The new Sambadrome stage of the biggest show on earth is being remodeled to offer you more tickets at all sectors: the grandstands, open boxes and covered suites. Got your Carnival Ticket yet? 
It's Carnival Time
Enjoy specials deals for Rio Carnival 2020